Quality Tuition To Ensure Your Safest Journey
Each lesson is individually customised to respond to the needs of each student. l truly aim to make sure all my learners get their license first time and then go on to be good, safe, knowledgeable, patient drivers for the rest of their lives
Quality Tuition To Ensure Your Safest Journey
Each lesson is individually customised to respond to the needs of each student. l truly aim to make sure all my learners get their license first time and then go on to be good, safe, knowledgeable, patient drivers for the rest of their lives
What Sets Us Apart
Friendly, patient, kind and happy, immediately making students feel comfortable and at ease
Ability to easily communicate information with all people
New model Toyota Corolla with 5-star ancap rating
Automatic instruction available
Over 23 years experience in the region
keys2drive accredited
Certificate IV accredited
Parents are not only welcomed but encouraged to come on drive lessons so they can hear what l say and how l say it so they are then able to be consistent with instructions and the understanding of all aspects of the lessons.
Available Hours
Weekdays Only
Please ring and speak to Lisa regarding hours available as we can usually work out a time that can be suitable. Unfortunately, l don't work weekends but am always more than happy to recommend a good and reputable instructor in the Geelong area if you aren't available weekdays.
Pick up and drop offs can depend on the ability of the learner.
For someone that hasn't driven before or needs a boost in confidence students can take their entire lesson in Torquay.
Otherwise, students can be either;
1) picked up in Torquay and left in Geelong after the lesson
2) have their entire lesson in Geelong
3) be picked up from Geelong, have their lesson and then be dropped back to Torquay after the lesson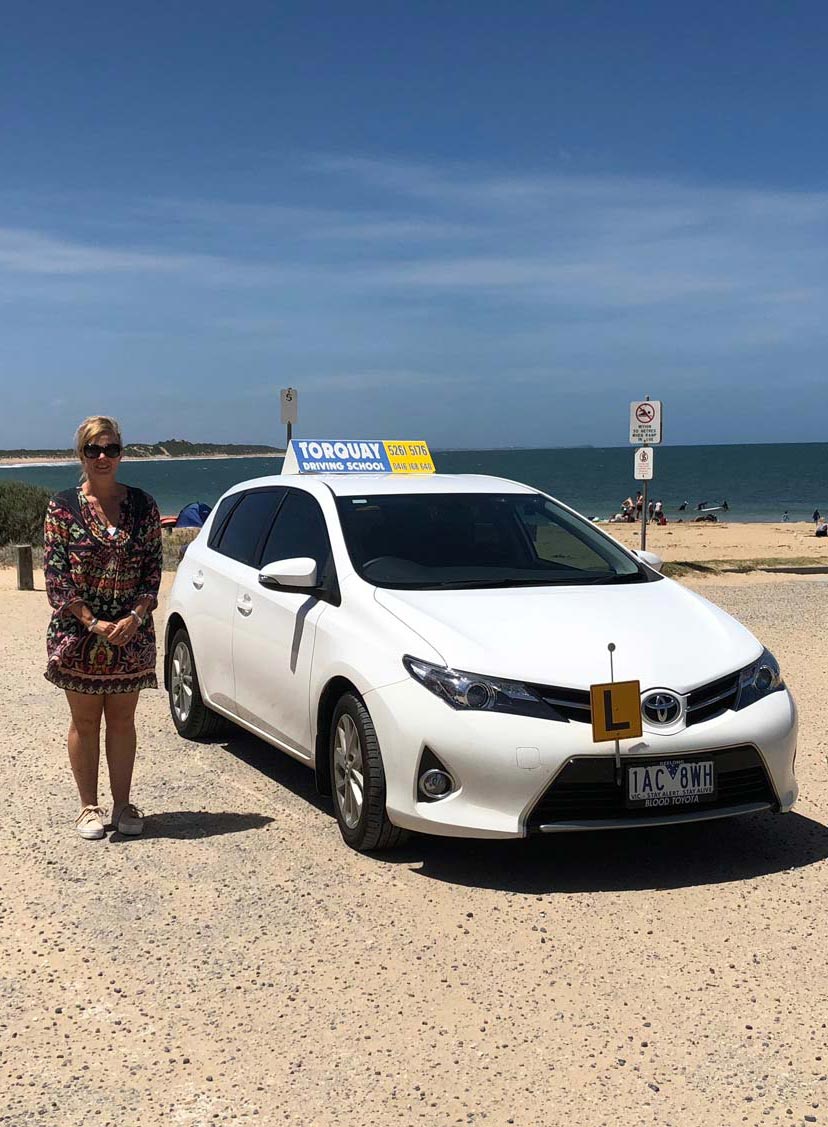 Click on the button below for more information and helpful links to register your free lesson with Lisa at Keys2Drive, practice your Hazard Perception Test online or book your P's test whenever you're ready.
Still not sure? Feel free to contact Lisa to answer any questions or book additional lessons.
After extensive travel overseas and around Australia Lisa now lives in the Torquay / Jan Juc region with her family and has for nearly 30 years.
Torquay Driving School is owned and operated by Lisa which has been operating since 1995. She prides herself on an exceptionally high pass rate and her ability to communicate information easily to all her students and help them use that information to think for themselves as they drive in order to become knowledgeable, safe and patient drivers.
Lisa is a fully accredited driving instructor who is knowledgeable, competent, patient and friendly and has extensive local knowledge of the Surfcoast and Geelong region with 23 years experience instructing drivers of all ages and skill levels and tuition.
Lisa has had an excellent working relationship with Vic Roads over the span of her career and takes great pride in her exceptional pass rate and her ability to communicate with all people.
Lisa is a wonderful teacher and the reason l got my license. Reliable, knowledgeable and friendly, Lisa guided me through exactly what l needed to do in order to get on the road. Her ability as a driving instructor is, l believe, second to none. l have and will continue to recommend Lisa to anyone l know who is learning to drive.
Having not learnt to drive whilst I was young, I kept putting off getting my license until I was in my mid 40's at which point I was thinking I'll probably never learn to drive until Lisa calmly told me there's nothing to be afraid of and she would help build my confidence every step of the way.
What I thought would end up being countless lessons before I gained my confidence ended up being 5 full hour lessons and shortly after I passed my test first time. I have now been driving confidently, safely and happily for 5 years..!!
I can't thank you enough Lisa….you changed my life..!!
Lisa was a great driving instructor and gave me a lot of confidence behind the wheel. She gave me all the information I needed to know, to not only pass the test but to drive safely on the roads. I would highly recommend Lisa.
Phone or text Lisa to make an enquiry or secure a booking now.
Lisa is a fabulous driving instructor, providing invaluable knowledge with each lesson. She was able to prepare me fully to pass successfully with my first attempt, and I now feel confident and calm driving in today's busy cities.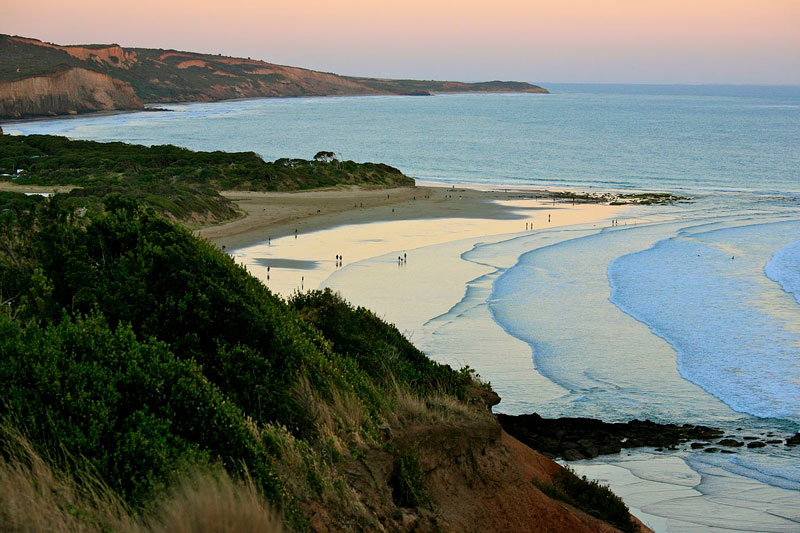 Torquay | Anglesea | Bellbrae | Jan Juc | Bells Beach | Brimlea | Armstrong Creek | Warralilly | Geelong | Winchelsea | Aireys Inlet | Moriac | Fairhaven | Modewarre